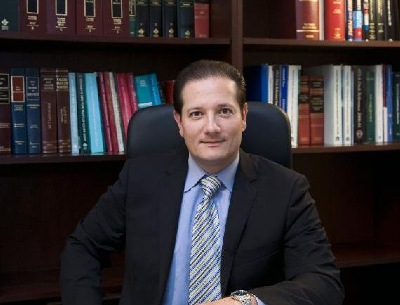 Valentin Djonovic, Esq. has been handling Real Estate Transactions, Business Matters and Civil and Real Estate Litigation since 1999. Valentin and his Associates possess extensive knowledge and experience in the matters handled by the firm and will provide you with honest, professional and courteous service. Valentin graduated from Binghamton University and the New England School of Law in Boston, Massachusetts.

Valentin began his legal career working in the Bronx, Brooklyn and Manhattan as a Landlord-Tenant attorney. In 2001, he opened a new firm, Zadrima, Djonovic & Gojcaj, LLP and was a partner until the dissolution of the firm in 2010. In March 2010, Valentin formed the Law Office of Valentin Djonovic, P.C., now Valentin Djonovic & Associates, PLLC, and continues to provide the same level of professional and courteous service to which his clients have become accustomed.

Valentin frequently lectures at various institutional lender's First Time Homebuyer Seminars, is a member of the Bronx Chamber of Commerce and a former Vice Chairman of the Albanian Professionals and Entrepreneurs Network (APEN).